CLOSE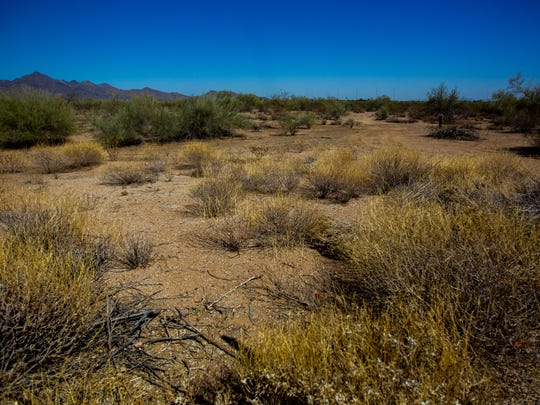 The undeveloped 134 acres of state land on June 20, 2018, in Scottsdale. (Photo: Brian Munoz/The Republic)
Among the 9.2 million acres that the Arizona State Land Department owns, no parcel was more valuable than the 134-acre site in northeast Scottsdale that is now being developed by the real estate arm of Nationwide Mutual Insurance Company. 
That was the conclusion of the Land Department's commissioner in 2017 as the state prepared to sell the parcel.
Land in the north Scottsdale area had been selling for more than $900,000 an acre, on average. The Land Department had sold one nearby 12-acre site for more than $1.3 million an acre.
Even so, the Land Department sold the property to Nationwide for just $619,403 per acre. The $83 million sales price was based on an appraisal that concluded, among other things, the developer would incur substantial costs for drainage and roadwork.
Yet
…
Read More