Talk about a full house. 
Lindsay Taylor, 35, lives with her ex-husband Chris Kelley, 38, her current husband Mike, 52, and her four children — all in the same house in Putnam, Connecticut.
In fact, Lindsay, Mike and Chris recently bought a new house together that they'll all be moving in to.
They recently spoke with SWNS's Real Fix podcast, explaining why they moved in together and how it's been going. 
MAN ASKS REDDIT IF HE'S WRONG FOR NOT MOVING HIS LATE WIFE'S URN TO MAKE HIS NEW FIANCEE HAPPY
After six years of marriage, Lindsay and Chris got divorced in 2016. However, they remained friends and co-parented their two children, Joanna and Lucas, who are now 5 and 7 years old.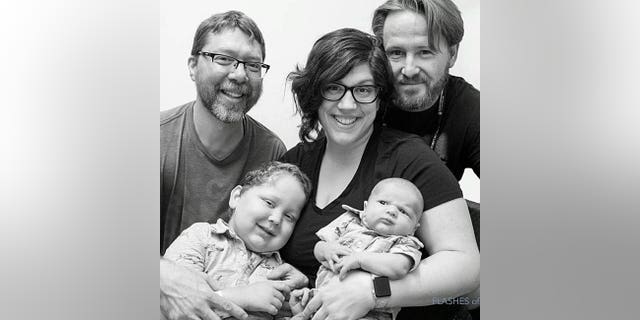 …
Read More