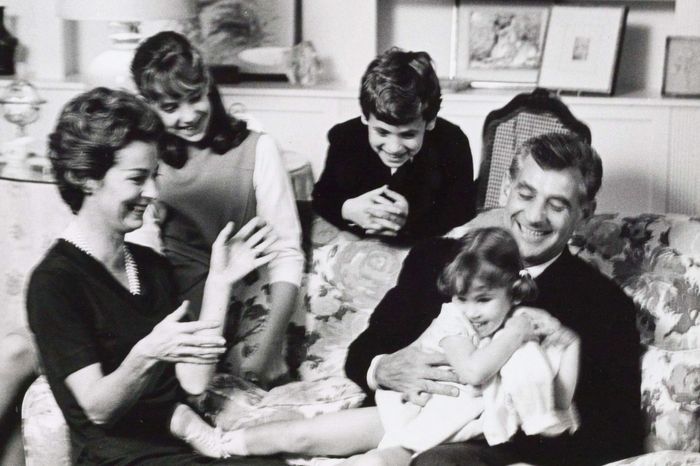 The Bernsteins at home, 1964.
Photo: Library of Congress, Music Division
A big, bright penthouse atop 895 Park Avenue at 79th Street has been offered for sale at $29.5 million, the New York Times reports. It hasn't changed hands since 1974, when a wealthy couple, Carol and Maurice Feinberg, bought it from none other than Leonard Bernstein, composer and maestro of the New York Philharmonic. The Bernsteins had owned it for about a decade, raising four children, and were moving to the Dakota. Many wonderful parties have happened there over the years, no doubt, and depending on who buys it, perhaps many more will. But it was one in particular that put a durable phrase, and this magazine, on the map.
Because, of course, this is the apartment where, in January 1970, Felicia Bernstein and her husband hosted a benefit for the Black Panthers. The New York cultural elite of
…
Read More