Introduction
After having a closer look at the 5.8% dividend yield offered by Citizens & Northern (CZNC), I wanted to check out the other Pennsylvania regional bank Bryn Mawr Trust (BMTC). This bank is over 130 years old and has a respectable balance sheet with in excess of $5B in assets.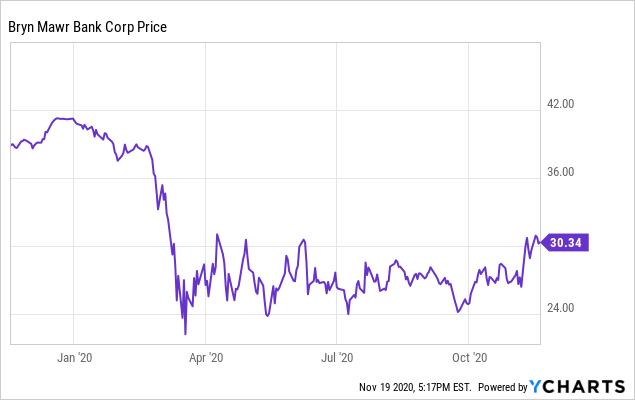 The bank clearly remains profitable
Bryn Mawr was one of the few banks that decided to report record-high loan loss provisions in the first quarter of this year. This 'short pain' method seems to have helped as the bank was able to sharply reduce its provisions in the subsequent two quarters. BMTC recorded $4.3M in loan loss provisions in Q2 and this decreased further to $3.6M in Q3.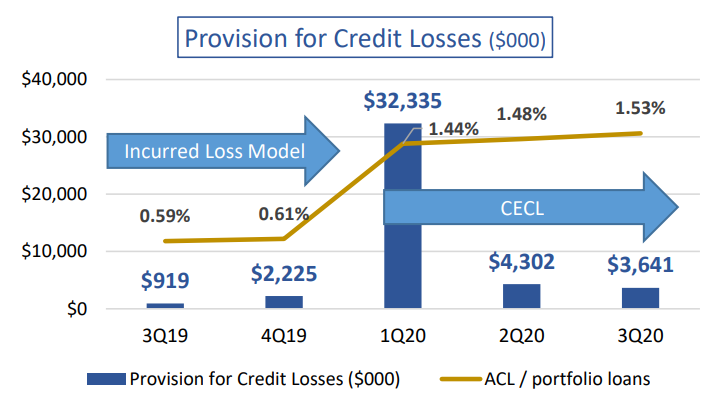 Source: company presentation
The lower loan loss provisions definitely helped Bryn Mawr to report a very decent net income. In the third quarter of 2020, the
…
Read More