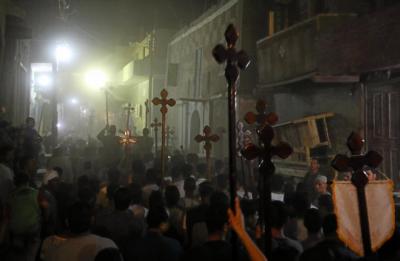 A mob of Muslim villagers attacked the homes and shops of Coptic Christians in Egypt's Minya governorate over rumors that a Christian man had posted a comment denigrating Islam on Facebook, according to reports.
At least one elderly woman was hospitalized for burns suffered in the fire in her home after groups close to Islamist groups used stones and Molotov cocktails to target the Coptic Orthodox community in al Barsha Thursday, according to Independent Catholic News.
The man accused of posting  the comment against Islam on his personal Facebook account said that his page had been hacked.
The mob also tried to attack the church of Abou Sefin, where
…
Read More