After a planned merger of Embraer's commercial aircraft division with Boeing collapsed earlier this year, the Brazilian airframer is prepared to remain independent – but is hunting for partnerships.
"Commercial aviation is no longer for sale," says chief executive Arjan Meijer on 2 December, as the company presented its market forecast for the next ten years.
"We took it out of the shop window. It has been fully integrated back into Embraer," he adds.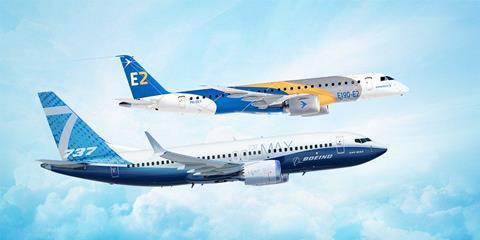 In April, the US airframer called off a deal with Embraer's commercial aviation division at the eleventh hour. Boeing was to pay $4.2 billion for an 80% share of Embraer's commercial division, and the Brazilian company had invested more than $120 million to carve out that business before the agreement collapsed.
Shortly after, John Slattery, the Embraer executive who had been tapped to take over the top spot at the joint venture, left the company and
…
Read More