A fast-moving wildfire driven by gusting winds destroyed several homes in Reno, Nev., and forced hundreds to evacuate on Tuesday, prompting Gov. Steve Sisolak to declare a state of emergency.
The Pinehaven Fire burned an estimated 1,200 acres and threatened as many as 500 homes in southwest Reno before forward progress was stopped, Reno Fire Chief David Cochran said. He said "multiple" homes had been lost but couldn't say how many pending a daylight assessment on Wednesday.
DENVER DA'S HUSBAND HIT WITH ARSON CHARGES AFTER BEING ACCUSED OF VIOLATING FIRE BAN NEAR WILDFIRE
The Reno Fire Department posted photos of firefighters battling the blaze, showing at least two homes engulfed in flames. Meanwhile, the Reno Gazette Journal reported that one of its photographers had seen at least five homes burn.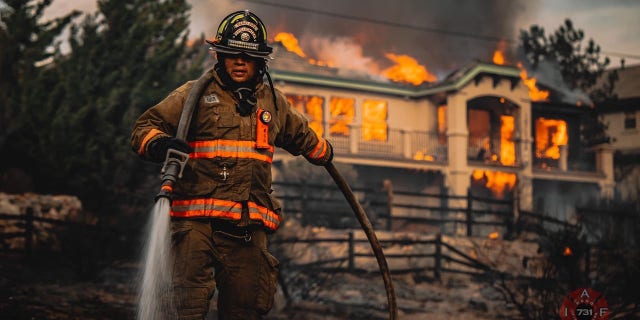 Cochran
…
Read More