We have been following this small, regional micro-cap gaming company on SA since April 21, 2016. Here's our history:
April 16, 2016: Price was $1.50. We called a buy, believing it was a $3.50 stock in hiding.
On September 8, 2016, we maintained our PT. The stock was up to $2,50 and beginning to gain some scattered interest, if my emails from investors were any indication.
On March 10, 2017, we posted on FLL again. The stock was $2.27, and we again guided a buy.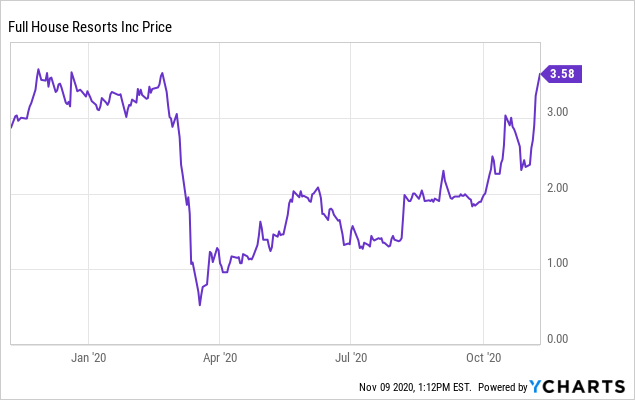 Since then, of course, the pandemic has taken its toll on the trade, as it has for the entire gaming sector. When the big, highly visible gaming stocks were getting body slammed, all eyes, of course, were on the Macau big three: Las Vegas Sands (LVS), Wynn Resorts Ltd. (WYNN) and MGM Resorts International Inc. (MGM). On the domestic
…
Read More