InvestorPlace – Stock Market News, Stock Advice & Trading Tips
California-based micro-cap solar company Sunworks (NASDAQ:SUNW) is a "hot" topic of discussion (no pun intended) in the lead-up to the November election. Some traders anticipate that former Vice President Joe Biden, if he ends up in the White House, would back the U.S. solar industry and that could give a big boost to SUNW stock.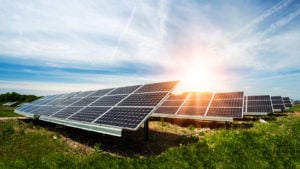 Source: Diyana Dimitrova / Shutterstock.com
And indeed, it is true that Biden signaled his intention to spend $2 trillion over a four-year period on clean-energy projects. Moreover, Biden seeks to eliminate the carbon pollution emitted by power plants by the year 2035.
There's no way to know ahead of time which candidate will win the presidential election. Therefore, I wouldn't recommend taking a large position in SUNW stock based on the possibility that Biden would spend money on solar projects.
Instead, investors
…
Read More