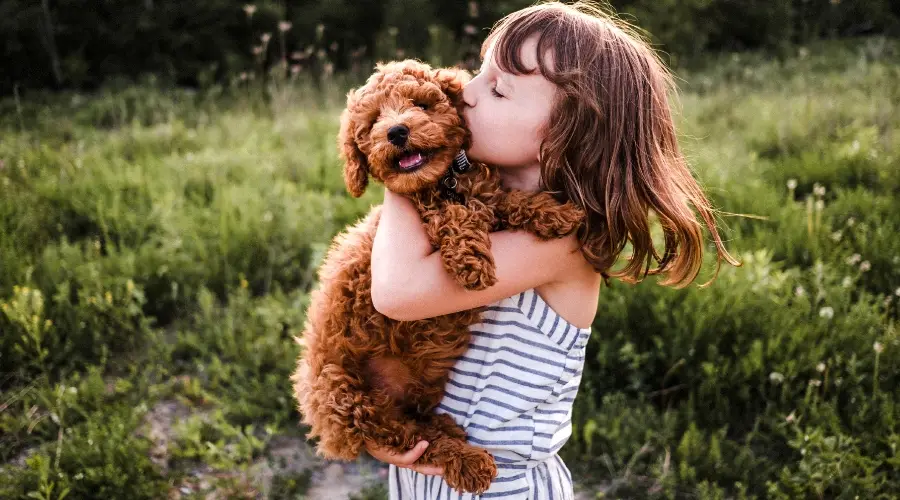 If you're bringing home a new dog, it's time to do some shopping. Your new pup is going to need some new items to help them feel comfortable at home and on walks. But you don't have to spend a fortune to keep your dog happy. Start with the basics, such as enrichment toys, a leash and a bed.
To make it easy for you, we've rounded up 10 affordable products to get you and your furry friend started.
---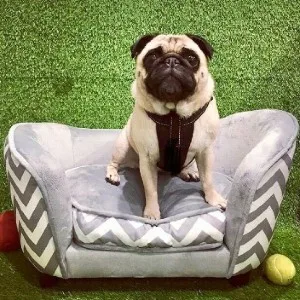 1. Pet Obsessed 'Luxury Lounge' Dog Sofa

Where to buy: Buy at eBay

Price: $145
If you want your dog to be comfortable without sacrificing the aesthetics of your home, a stylish dog sofa might be just what you need. This Luxury Lounge comes in both grey and black with a chevron print on the sizes. It has a plush cushion and raised sides so your furry friend can rest their head and get cosy.
It's also easy to clean. When it gets dirty, all you have to do is unzip the cover and throw it in the wash.
---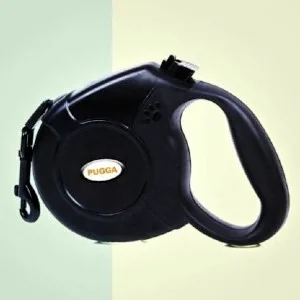 2. Long Retractable Dog Lead

Where to buy: Buy at eBay

Price: $24.99
As a new dog owner, one of the first things you'll need to get is a leash. This extra-long retractable nylon lead allows your pup to explore on walks. It comes in two lengths to suit different-sized dogs and five colours so you can match it to your dog's collar.
---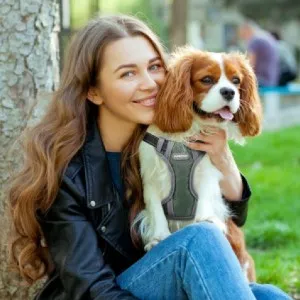 3. No-Pull Pet Harness

Where to buy: Buy at eBay

Price: $16.99
A harness can give you better control of your dog on walks and help avoid injury if your dog tends to pull on their lead. This no-pull harness vest is made of nylon with reflective stripes for better visibility at night. It has a mesh lining and soft padding to sit comfortably on your pup and comes in four different sizes to suit any breed.
---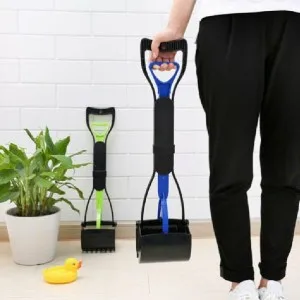 4. Pet Pooper Scooper

Where to buy: Buy at eBay

Price: $17.59
A pooper scooper can make it easier to pick up after your dog, both on walks and at home. With this 60cm, you won't have to bend down to pick up your dog's waste. It can be taken apart for each storage in your car, stroller or bag. It also comes with 15 plastic bags so that you can be ready for a walk as soon as you bring your new dog home.
---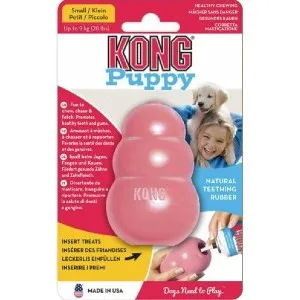 5. New Kong Puppy Dog Chew Toy

Where to buy: Buy at eBay

Price: $15.20
Every dog needs something to chew on and this heavy-duty rubber chew toy can help keep your new puppy entertained and distracted from munching on your favourite pair of shoes or furniture. But it's not just a toy. You can fill the toy with treats that get dispensed as your dog rolls it around, providing them with an enrichment activity. Plus, the soft rubber is designed specifically for puppy teeth and gums.
---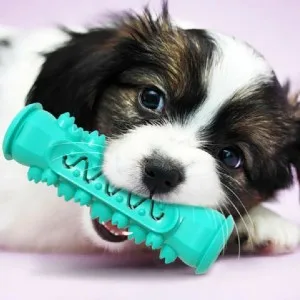 6. Rubber Toy Toothbrush for Teeth Cleaning

Where to buy: Buy at eBay

Price: $15.59
Another chew toy that does more than just keep your dog entertained, this rubber toy helps clean your dog's teeth while they chew. It's made of food-grade material and can help you train your dog not to chew on anything precious around your home. You can also fill the toy with treats or dry dog food to keep your pup entertained for hours.
---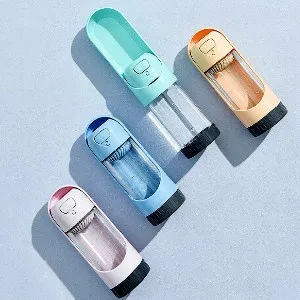 7. Pet Dog Water Bottle

Where to buy: Buy at eBay

Price: $10.39
When you're taking your dog for a walk, it's important to keep them hydrated. Fortunately, you won't have to carry around a dog bowl or try to look for a water source when you're out and about thanks to this travel-friendly pet water bottle. While it looks like an ordinary water bottle, it has a bowl-shaped attachment that slides out, allowing your pet to drink easily on the go. It comes in three colours and can be purchased with an optional removable carbon filter.
---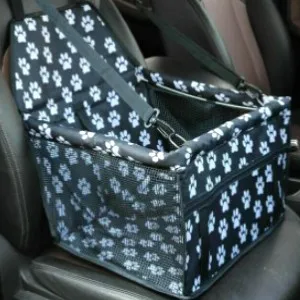 8. PaWz Pet Car Booster Seat

Where to buy: Buy at eBay

Price: $21.99 – Get 55% off original list price of $49
Take your new pup for a car ride in style with this pet booster seat. This multi-use car seat can be used in either the front or back seat of your car to help keep your pup in place while you're driving. It has adjustable straps so it can fit in almost any vehicle with a padded seat to help keep your pet comfortable. There's a zippered pocket in the front where you can store treats or toys and a safety strap that you can attach to your dog's collar so that they can't roam around the car while you drive.
---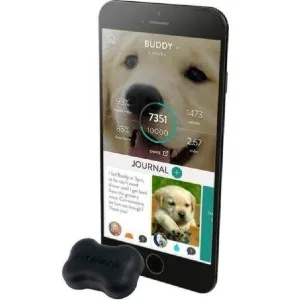 9. FitBark 2 Dog Pet Activity Monitor

Where to buy: Buy at eBay

$185.90
If you want an easier way to keep track of your dog's fitness and activity levels, this pet activity monitor can help. Like a fitness tracker for humans, this pet tracker can monitor how much and how well your dog is sleeping, how many calories they're burning and give you indicators of their overall health. It can also monitor how anxious your dog is feeling when they're home alone. This tracker has a six-month battery life and connects to a free app that you can download on your Apple or Android smartphone.
---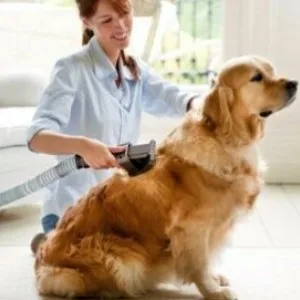 10. Dyson Groom tool for corded vacuum cleaners

Where to buy: Buy at eBay

Price: $89
Cleaning up after your new pooch doesn't have to be a hassle with this handy vacuum cleaner attachment. Designed to fit on corded Dyson vacuum cleaners, this attachment makes it easier to remove the pet hair from furniture, clothing and floors. Dyson products come with free delivery and a 30-day money-back guarantee.
---
Looking for more ways to save? Check out today's top 5 deals and our huge database of coupon codes.